Tofino Co-op Food Store Health Protection Measures
Actions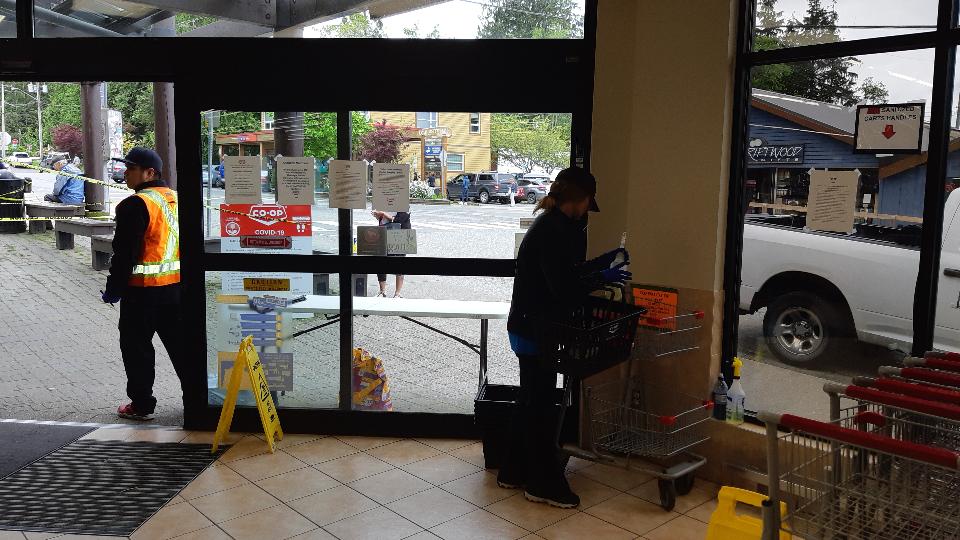 Tofino Co-op Food Store Health Protection Measures
May 20, 2020
Tofino Co-op Food Store Health Protection Measures

Effective May 22nd /2020

The following safety measures/polices must be adhered to, not only for your safety but the safety of our Staff.

• 8:30 to 10:00 AM – Only Seniors (60+), Immune Disorders, Medical Personal and First Responders allowed in Store.
• Regular shopping from 10:00 AM – 7:00 PM (no closure mid-day).
• Limit of 25 Patrons in Store at any one time.
• Patrons in line to come into Store must practice "Social Distancing".
• Patrons must sanitize hands before entering Store.
• Re-usable grocery bags or mugs will not be allowed in Store.
• Only one person of a group, family or couple may enter store. Exceptions will include a parent with children or elderly care giver.
• Customers who arrive with cold, influenza, or COVID-19 like symptoms to return home and use a delivery service instead.
• No loitering in entrance area or Store.
• Use carts & baskets that have been cleaned only. After shopping please return your cart or basket to cleaning area.
• No socialization within Store – quicker your done shopping the better.
• Please adhere to "Social Distancing" not only at tills but entire sales floor. If a Staff Member is stocking or cleaning, please move around them and let them continue their duties.
• Only touch product you intend to buy.
• Any abuse/harassment of Staff Members will not be tolerated in any manner and this includes "Social Media".