News from the Board - April 2021
Actions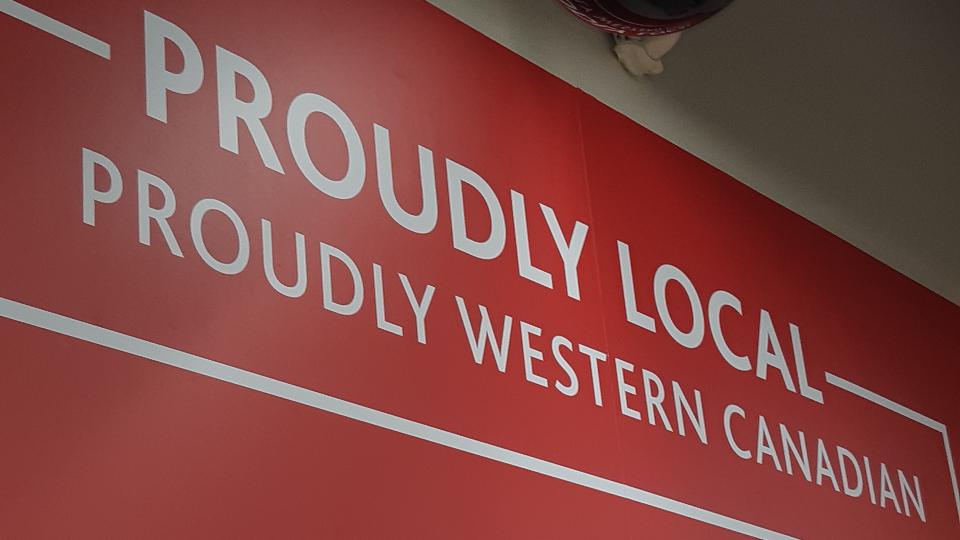 News from the Board - April 2021
April 5, 2021
We are very excited to be featuring our own CO-OP brands in our food store. In house CO-OP brands now include: CO-OP GOLD, CO-OP GOLD PURE®, CO-OP MARKET TOWN® CO-OP ¢ENTSIBLES®, CO-OP® CARE+®, CO-OPERATIVE COFFEE®, and LUCKY DRAGON®.
You may have seen these brands on our store shelves and wondered what the story is behind the label. CO-OP products date back to 1944, when the Saskatchewan Co-operative Wholesale Society – predecessor to Federated Co-operatives Limited – opened a flour mill in Outlook, Sask., and began marketing CO-OP flour. The brand has always maintained a focus on providing innovative products that support local producers and deliver the best quality products to our customers.
Today our in house brands are focused on transparency so consumers know where their food and household products are coming from. A few examples of the in house brands include: Co-operative coffee made by Canterbury Roasters in Richmond, B.C.; CO-OP Gold Pure Jam-Type Spreads from Saskatoon's Riverbend Plantation; CO-OP Gold Almond Toffee Cookies baked by Winnipeg's Gourmet Baked Goods; CO-OP filler-free pet food from Guelph-based Trouw Nutrition; and CO-OP Gold Pure Northern Pike, Walleye and Lake Trout. In that case, CO-OP is working with a fishery in northern Saskatchewan that packages fish from two small co-operatives owned by First Nations members. On the non-food side, CO-OP is spotlighting its Imagine Paint Applicators made by Bennett Tools in Concord, Ontario.

One of our Directors specializes in gluten-free baking and we are thrilled to feature a gluten-free recipe using the CO-OP Gold Pure All Purpose Gluten-free Flour Mix for you to try at home!
Vegan Gluten-free Brownies
*This is a 1 pan recipe (9"x13")
2 cups CO-OP Gold Pure All Purpose Gluten-free Flour Mix
2 cups sugar
1 cup dark cocoa powder
1 tsp baking powder
1 tsp salt
1 cup water (or coffee cooled)
1 cup veg oil
1 tsp vanilla extract
1 cup dark chocolate chunks or chips
*Preheat oven to 350
In a large bowl whisk dry ingredients
In a separate bowl mix the wet ingredients
Add wet to dry and mix until well blended
Spread evenly in a parchment lined baking pan
Bake for 30-40mins until done
Cool completely and top with vegan ganache (recipe following)
Vegan Ganache
1.5 cups dark chocolate chunks or chips
1/2 cup oat or soy milk
Melt chocolate chunks or chips in a large bowl over a pot of boiling water, add room temp milk alternative and whisk until fully blended
Top cooled brownies and place in fridge to set (approximately 2hrs). Cut and serve.
We would like to congratulate three of our Tofino Co-op employees who have been recently promoted to Manager positions. Congratulations to Chris West, the Hardware Manager, Trevor Blackbird the Assistant Grocery Manager, Tina Alcorn the Gas Bar Manager.
Chris West Bio:
"I was born in New Zealand and immigrated to Canada in 1981.
I graduated high school in Vancouver, BC. I travelled extensively through my 20's and settled in Tofino in 2010. I have worked in the hospitality industry mainly the last 15 years. I moved to Tofino so I could keep surfing, and it is now the longest place I have lived and plan on staying. Spare time is spent enjoying outdoor activities like surfing , golfing, biking."
Trevor Blackbird Bio:
"I started with the Tofino Co-op in April of 2016 and I'm appreciative of the trust, belief and responsibility that's been given to me from my peers and people I would consider mentors(Calvin, Michael & Mike). Living up to their standards has pushed me to try and be the best person I'm able to be, work and non-work related."
Tina Alcorn Bio:
"Tina Alcorn holds a Screen Arts Diploma for film, television and photography from the Nova Scotia Community College. Since 2001, she has explored creative outlets in the film and television industry until the decline of out of province productions in 2015. It was at that time that she went back into the customer service industry full time and further developed her existing retail management skills.

In 2017, Tina made the decision to move to Tofino, BC where she began to work in the hospitality industry as a Front Desk clerk at Tin Wis. During the spring of 2020 when Covid-19 restrictions for tourism began to affect her income, she began to work casually as a stock clerk at the Tofino Co-op Food Store. In June of the same year, she applied for a role at the Gas Bar where she has continued her progress to become Supervisor and currently training for a Manager role.
Tina lives with her chihuahua, General, at Crabapple Campground and enjoys walking her dog on the beach, stand up paddle board and cycling. She also continues to share her love of art by leaving painted rocks on Tofino's beaches for others to discover and enjoy."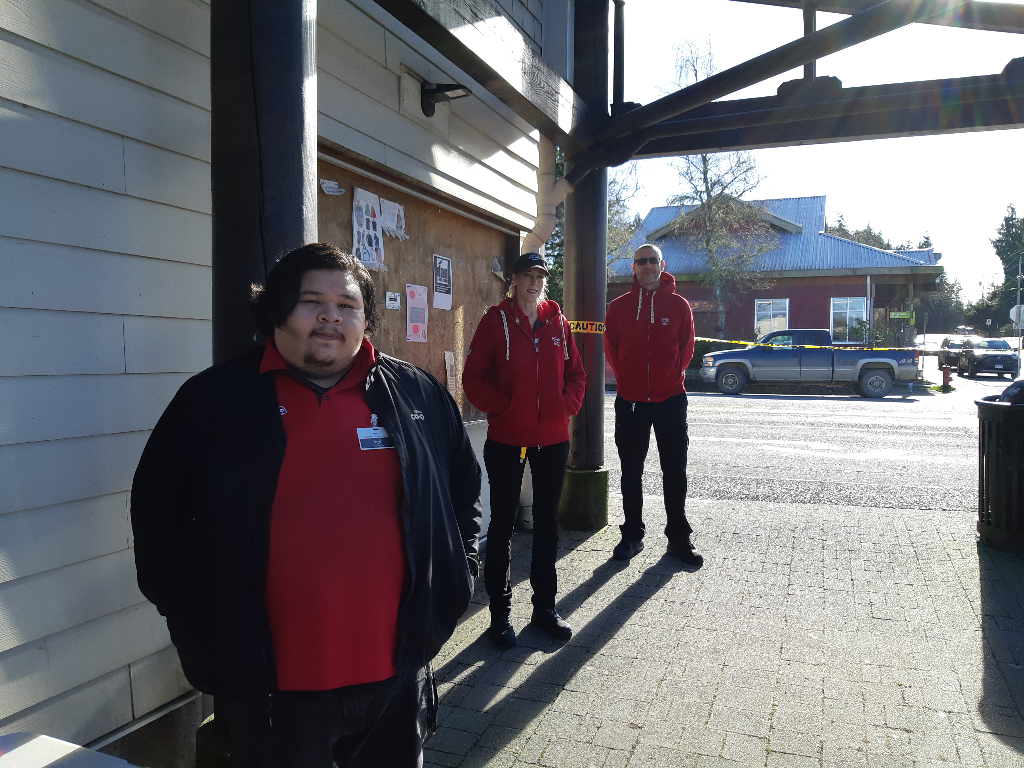 Trevor Blackbird, Tina Alcorn and Chris West
This year FCL and Coop are introducing the We Are Coop campaign.

Focus areas include:
Innovations in technology, local employment opportunities, indigenous communities and youth perspective, sustainability, leadership, FCL board, EV corridor, expanding our own brand to support western Canada farmers and producers. Our upcoming "News from the Board", and our local radio features will expand on these topics to keep our membership informed and engaged.