Covid-19 Protocol Update - Nov. 24/2020
Actions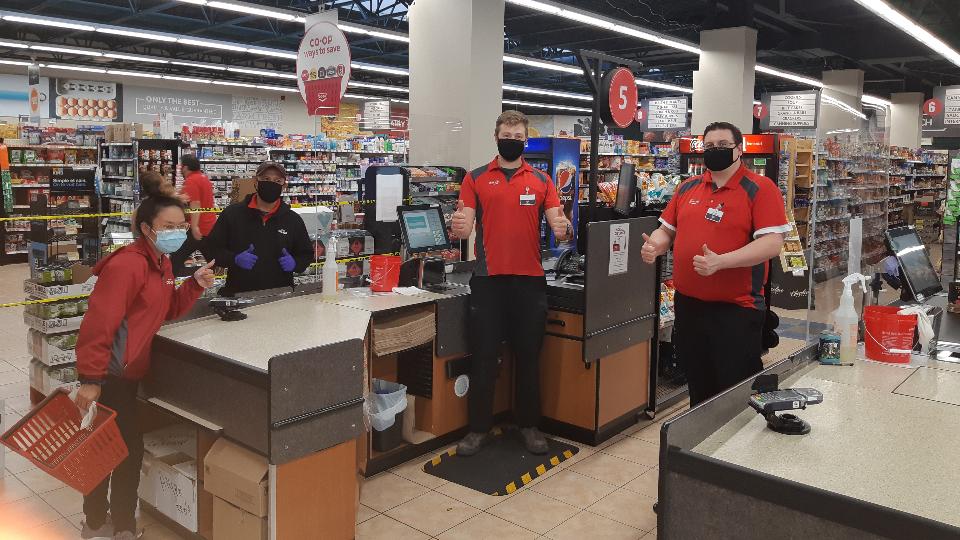 Covid-19 Protocol Update - Nov. 24/2020
November 23, 2020
Please be advised that the Food Store will continue to allow only 2 ppl per group or family to shop. This does not include children or individuals who need help or supervision. This measure is for not only your safety but also the safety of our Staff. Other measures still effect include:
Mandatory mask use by all customers. If you don't have one we will provide one. If you medically can't wear a mask we will pick your order.
Capacity Limit of 40ppl
Re-useable shopping bags and beverage containers are encouraged
Social distancing must be followed, not only in store but in any outside line-ups.
Please, no smoking in outside line-up.
Senior, first responder and immune compromised shopping will continue every day from 8:30 AM to 10:00 AM.
Abuse of Staff will not be tolerated in any manner. Please be respectful to Staff, we all are dealing with this serious situation the best we can for everyone's safety.