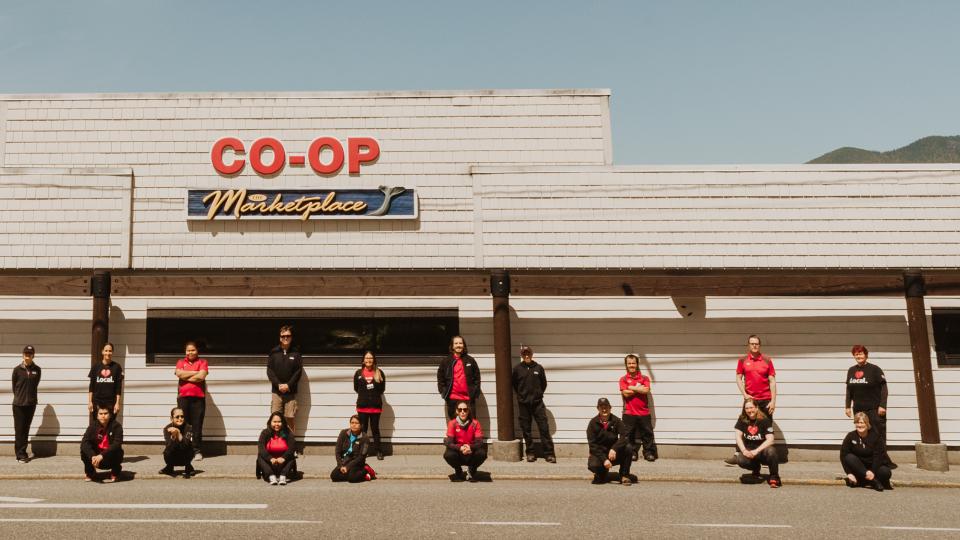 Greeter
Tofino Co-op Food Store
Description:
As a Door Greeter (Line Control) with the Tofino Co-op, you are responsible for delivering personalized service and maintain order. At the Co-op, we strive to establish a positive relationship with our members and encourage them to continue their patronage. We do this with exemplary customer service.
Duties and Responsibilities:
• Come to work with a positive, professional approach and attitude
• Be dependable for all scheduled shifts
• Provide outstanding courteous customer service
• Be familiar with and adhere to all Tofino Co-op policies and procedures
• Provide members with support and direction regarding store operations
• Provide all information regarding store operating hours and safety measures being implemented
• Assist in cleaning carts/baskets when needed
• Maintain door control, counting those that enter and leave ensuring no more than the designated number at one time, as directed by the General Manager
• Adhere to all control procedures and security policies
• Adhere to all Health and Safety guidelines, including PPE (Personal Protective Equipment) as required
• Other duties as assigned
Qualifications:
• Previous retail experience is considered an asset
• Excellent customer service skills
• Attention to detail
Working conditions:
Flexible, must be willing to work a variety of hours, including days, evenings as well as weekends and holidays based on the business needs
Physical requirements
• Constant standing and walking throughout shift for up to 8 hours
• Physically demanding; frequent lifting and carrying up to 50 lbs
• Kneeling, pushing, pulling, lifting
• Occasional ascending or descending stairs
What Tofino Co-op Offers:
• Full Benefits Plan including Health and Wellness Program, Extended Health Care, Dental, Life Insurance, Short-Term & Long-Term Disability Insurance
• Employer Matched Pension Plan (7.5% Matched)
• Employee Family Assistance Program (EFAP)
• Competitive wages paid bi-weekly and vacation pay
• Tuition Assistance
• Excellent Opportunities for further development and advancement
Please send your resume to hr@tofinocoop.com or drop off the attached Application form to our Administration Office at our Food Store.

Application Deadline:
April 30, 2021
Discover more: