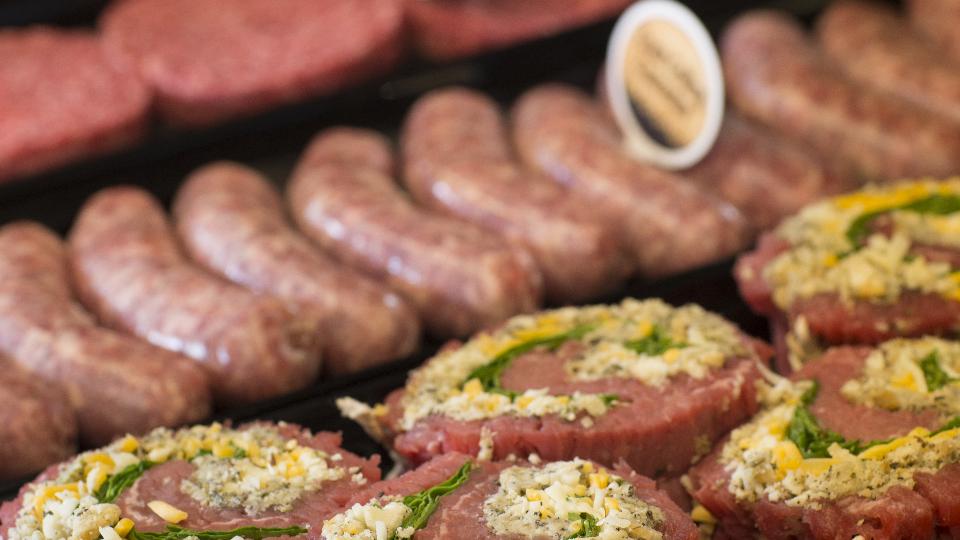 Meat Clerk
Tofino Food Store
Hours:
Part-time Permanent
Description:
As a Meat Clerk with the Tofino Co-op, you are responsible for meat counter presentation and product merchandising. You will ensure the meat preparation room is clean and sanitized daily. You will assist customers with product information, source, description and ingredients.
Duties and Responsibilities:
• Come to work with a positive, professional approach and attitude;
• Be dependable for all scheduled shifts;
• Provide outstanding courteous customer service;
• Be familiar with and adhere to all Tofino Co-op policies and procedures;
• Receive, inspect, and store meat upon delivery;
• Weigh, wrap, and display cuts of meat;
• Store meats in refrigerators or freezers at the required temperature;
• Check meat and seafood products rotation paying attention to expired stock;
• Clean equipment and preparation areas to maintain health and sanitation standards;
• Follow food safe handling procedures;
• Other duties as assigned.
Qualifications:
• Food Safe Certification is required/provided;
• Food preparation experience;
• Excellent customer service skills;
• Willingness to learn and participate in meat cutting.
Working conditions:
Flexible, must be willing to work a variety of hours, including days, evenings as well as weekends and holidays based on the business needs.
Physical requirements
• Work in cold environment refrigeration and freezer (warm clothing provided);
• Constant standing and walking throughout shift for up to 8 hours;
• Physically demanding; frequent lifting and carrying up to 50 lbs;
• Kneeling, pushing, pulling, lifting;
• Occasional ascending or descending stairs;
• Working in cold rooms for extended periods of time.
What Tofino Co-op Offers:
• Full Benefits Plan including Health and Wellness Benefits, Extended Health Care, Dental, Life Insurance, Short-Term & Long-Term Disability Insurance;
• Employer Matched Pension Plan (7.5% Matched);
• Employee Family Assistance Program;
• Competitive wages paid bi-weekly;
• Tuition Assistance;
• Excellent Opportunities for further development and advancement
Application Deadline:
July 10, 2021
Discover more: